About Jobs in Ayurveda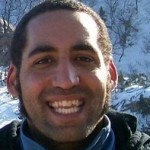 Jobs in Ayurveda is a website that provides information on working in the Ayurveda and holistic health/ alternative medicine for people that either work in the field or would like to. This website is unique because it provides useful tools, information, and advice that will help improve careers. I realized that there were many people out there looking for jobs in Ayurveda and felt like I could help them out.
The world needs more Ayurvedic professionals, especially the western world, because modern medicine is realizing every day the effectiveness of Ayurveda and it is the easiest way to maintain optimal health!
I am qualified to help you because:
I've been studying Ayurveda and practicing yoga for over 13 years!
For the last 11 years I've been working in a research-oriented profession that requires me to pay attention to detail and get the story right.
I have been helping hire, supervise, and lead other researchers for the last 7 years.
I have helped countless people get accepted to graduate school at a number of graduate schools.
I've edited, revamped, and improved countless resumes, curriculum vitae for individuals seeking work in an extremely competitive professional field where jobs are few and far between.
Every single person I've helped either landed an interview or was called for additional information!
As an anthropologist (student of human cultures), I believe that the knowledge of the past is needed more applicable today than it ever has been. It is my sincere wish that this website helps spread Ayurvedic philosophies, theories, techniques, and medicines throughout the world.
Join the conversation today!
Sincerely,
Bill White
If you have any questions please email me at:
jobsinayurveda@yahoo.com