Ayurveda Diet Information is Going Mainstream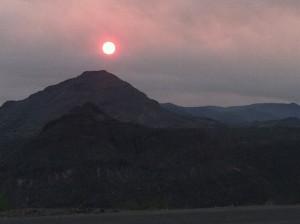 People looking for jobs in Ayurveda or those of you out there that are already Ayurvedic medicine practitioners should be happy to see that Ayurveda is getting some mainstream coverage these days. I came across this article written by Victoria Meyers on the Boston Examiner website that does a pretty good job of explaining the basics of Ayurveda body types. Meyers is a Boston nutrition examiner and certified health coach that is well-versed in how good nutrition has positive health benefits. Most importantly, with this article, she is helping spread the word about Ayurveda, which is also one of the goals of Jobs in Ayurveda.  I think the article's true strengths are its simplicity and the excellent graphic depicting how the Ayurveda body types relate to each other.
I have been interested in Ayurveda for quite a few years now and have seen it slowly start to spread in the United States. Although, Ayurvedic techniques have been slow to enter the American mainstream media. Many of the people I know are still resistant to the idea that optimal health is largely rooted in the idea that "you are what you eat." Fortunately, folks are starting to realize that Western medicine doesn't always have the answers (If you don't believe me, just check out this post). I think more people will be interested in eating a little better and treating their bodies like the temples they truly are with the United States Supreme Court upholding the Affordable Health Care Act. Now all Americans have to find a way to pay for insurance and insurance companies have additional motivation to compel us to maintain our health.
I think American as a whole may be reluctant to using Ayurveda because we strongly believe in the power of technology and that includes our medical system. Ayurveda is also a tough sell because it requires you to be proactive about your health. There are no panacea drugs in Ayurveda because Ayurvedic medicine relies on using the body's own inherent capability to heal itself to return each person to optimal health. All Ayurvedic professionals do is help us return balance back to our bodies with herbs, foods, oils, massage, and, sometimes, herbal remedies and treatments like detoxes. It's a system based on maintaining balance. Americans aren't used to this.
That's why I'm always pleased when I see articles like this one in mainstream news media. A newspaper like the Boston Examiner has a large readership and the article is well linked to several other high-profile websites that, apparently, have information on Ayurveda. The American public is ready and large enough to accept Ayurvedic medicine and articles like this one help spread the word. This good publicity only improves business for Ayurvedic professionals and those looking for jobs in Ayurveda.
I recommend you read the article. Feel free to comment on the article's website, write something below, or send me an email.