Ayurveda Job Résumé Writing Tips: Quality Headers and Footers
This is part of an ongoing series on résumé  writing for Ayurveda and alternative medicine professionals: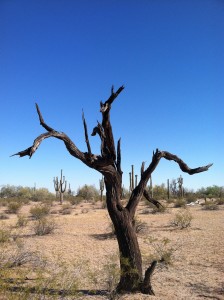 Let's face it, most hiring managers, spa owners, and other people that hire folks trained in Ayurveda probably don't have much time to read your entire résumé . They are extremely busy and, despite the fact that you will invest much time and effort perfecting your résumé , those in charge of hiring usually don't have the time to read the whole thing. They typically scan it: briefly searching for those particular useful attributes that will help their business move forward. This means you have to get the important points down right away. They keypoints have to be well-positioned so they catch the reader's eye.
What's the most important thing you want a hiring manager to know about you? Your education? How about your experience? Or, your special talents? Of course you want them to know those facts, but THE MOST IMPORTANT THING THEY NEED TO KNOW IS YOUR NAME AND HOW YOU CAN BE CONTACTED. This seems obvious, but you'd be surprised how frequently this simple information is overlooked or fouled up.
When writing a résumé , you want your contact information to be the very first thing anyone sees when they read it. You also want it to be the last thing they think about when they finish scanning it. Here are some useful pointers on writing quality résumé  headers and footers from my newest book Résumé Writing for Scientists:
Writing a Stand-out Résumé  Header:
The header is probably the first thing anyone interested in hiring you is going to see. It should contain all the basic information about you. Killer résumé headers have:
Your name- Remember to put your entire legal name. No nicknames or abbreviations. Ladies should use the legal version of your name, regardless. If you don't like your name or if you want to use your maiden name after a divorce, legally change it. Make the font size slightly larger and bold than the text in the body. Your name should also be left justified on the top line in the header. This places it in the best real estate on the résumé—the upper left hand corner—which makes it the very first thing anyone sees when reading your résumé. There should be no doubt whose document this is.
 Your title- Directly associated with your name should be your professional title. In the case of those with graduate degrees or professional certifications (ex. PhD, MA, RPA) an abbreviation of this title should appear directly after your name (ex. Henry Jones, PhD). Choose the most appropriate abbreviations if you have many. For instance, you may have abbreviations for your education and professional certifications (ex. Henry Jones, MA, MS, PhD, RPA). You don't want it to look like a ridiculous alphabet soup, so just choose the abbreviation that is most applicable for the position you're applying for.
Directly below your name, you should also include your professional position (ex. Henry Jones, Department Director). The font for your position should be the same size as the body text and unbolded. You don't want this to take any attention away from your name. If possible, try to make your position the same as the one you're applying for but don't lie about who you are. Feel free to use the position title from the job post if your former position has a similar name to the one you're applying for. Never make enormous leaps in position or falsify your former position. It's highly unlikely that a grocery store cashier had the same job title as the director of a university's scanning electron microscope department (although, the Recession has done some strange things to scientists).
Contact information- All of your contact information should be right justified and in normal font. Make sure to list your current mailing address, email, and phone number. Don't list information that may get you in trouble with your current job. Also, you should include a personal email with a professional sounding address. For some reason, someone with juicylips1997@yahoo.com sounds less professional than henryjones@yahoo.com. You should also leave the hyperlink in your email address so the hiring manager can simply click on it to send you an email. It also gives you an important backlink, which is good for optimizing your online identity for search engines.
Some Parting Words: Writing a Memorable Footer
After you have covered your basics in the header and written a keyword-laden, laser-targeted body section, the footer is your last chance to grab the reader's attention. Text in the footer gives you:
1) A final opportunity to provide a short PS to the reader
2) A means to control SEO to your online persona through a hypertext link to your personal website or preferred social media page.
3) And, a call to action that Insert a footer that gives the hiring manager an opportunity to learn more about you.
Include a short statement like, "Learn more about what I skills I can provide to your company," followed by a hypertext link to your personal website or preferred social media website. This may be seen as a salesy or scammy by some hiring managers, but it does add a touch that makes your résumé stand out. It's up to you to weigh the risks and use it if you want; although, I recommend it. Especially for people seeking Ayurveda and alternative medicine jobs because you are likely to be handing or emailing your directly to the person you'll be working for. This added touch is more likely to pique your boss's interest and it won't have to make it past any résumé  filtration software.
Some Parting Words
–          Remember, the header is the very first thing anyone is going to see on your résumé. A first impression is critical. Use a plain, easily readable font. Make sure everything in your header is accurate and current. Make your email sound professional (i.e. don't use a vanity email for a résumé).
–          The footer can be used as an intriguing parting word that sends the person you're trying to work for to websites that tell them more about the accomplishments and skills you don't have room to express on a résumé .
–          If you're using Microsoft Word, make sure to put this information in the appropriate header and footer location by either double clicking at the top or bottom of the page. Or, you can access this area through the menu at the top of the page (click on "Insert" then the "Header & Footer" submenu). This will save you valuable real estate on the main body area.
The headers and footers are usually overlooked by most résumé  writers. By putting the most important information here, you are making excellent use of this otherwise blank area.
Hopefully, you learned something in this post. Please, send me an email or write a comment below if you want to know more.