Ayurveda Diet Tips: Ayurvedic Body Types
This is part of an ongoing series that outlines the dietary tips used by Ayurvedic professionals to help us prevent disease.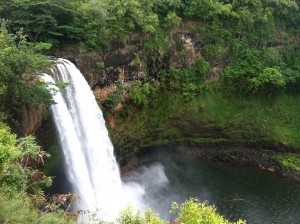 Have you ever wondered why some people respond well to Western medical practices like chemotherapy while those same practices don't seem to help other patients at all? Or, why some people seem to be able to eat whatever they like without gaining a pound? Have you noticed how some foods give you severe heartburn while they didn't seem to affect anyone else that ate them with you? Providing dietary advice is one of the principal ways people with Ayurveda jobs help their patients maintain optimal health. Each person is different and has certain physical tendencies. Ayurvedic medical philosophy states that we are all made up of three primary biological humors called doshas. What we eat affects our doshas, which can make us sick.
Ayurvedic Body Types
In Ayurveda, the phrase 'you are what you eat' resounds louder than in other fields of alternative medicine. Ayurveda states that all people are made of a unique combination of three biological humors that correspond with the principal energies on Earth: Vata (Wind), Pitta (Sun), and Kapha (Moon). These humors are called doshas in Ayurveda and maintaining the internal balance of these three doshas is Ayurvedic medicine's main goal (an extremely barebones summary of Ayurvedic medical philosophy can be found in this post).
While everyone is comprised of all three doshas, one or two of the three doshas usually predominates. This is called our Ayurvedic constitution. Ayurvedic professionals associate your body type with the predominate dosha. For instance, Pitta is my main dosha. So to an Ayurvedic professional, I have a Pitta body type. In your everyday life, the doshic balance in your body tends to accumulate towards your predominate dosha. In order to maintain the proper balance, Pitta folks like me should avoid eating things that increase my predominate dosha. That means I should try not to eat too many hot and spicy foods like tabasco sauce, red meat, and jalapeño peppers. Because I have a 'fiery disposition,' I should increase my consumption of cooling Kapha foods and dry, airy Vata foods.
How do you know your body type?
Here's a brief summary of the physical characteristics of the three main Ayurvedic doshas. Remember, everyone has at least a little of all three and, while one dosha predominates in most of us, some people are an even mixture of two doshas (called dual-constitutions) or all three (tri-doshic).
Vata Constitution
Vata-type people tend to be tall, thin-framed individuals with low weight and less developed body tissues like blood and muscle. They tend to have less bodily strength and endurance. They have variable digestion and metabolism. Their thin bodies provide less resistance to disease, cold, and heat, so they are disproportionately affected by weather changes. Vata people have a nervous, sensitive temperament and get sidetracked easily, which makes it difficult for them to finish large tasks and achieve long-term goals. However, they are enthusiastic and creative which, if guided in the proper direction, allows them to accomplish much in life. They do well in diverse workplaces where creative communication and idea-generation is required. Vata-type folks perform poorly at jobs that require hard work and strenuous physical activity.
Pitta Constitution
With their fiery dispositions, Pitta-type people have average builds and body frames with warm limbs and good circulation. They have strong digestive systems that allow them to eat a variety of foods without gaining weight. In order to combat their natural internal heat, Pitta folks constantly require cooling, moist food and drink. People with a Pitta constitution tend to have oily skin and grey prematurely. Although they can quickly become irritable and are hot tempered, this body type is known for its intelligence, comprehension, and perception. Pittas have average capacity for work and strength. They are natural leaders and tend to have good knowledge of their chosen subjects. Given a job in a cool atmosphere with intriguing work to do, Pitta people are often able to accumulate wealth and prestige.
Kapha Constitution
With thick, robust body frames, Kapha people are known for their strength and capacity to carry out heavy, strenuous work. They usually have short, stout body frames with well-developed flesh, bones, hair, and teeth. Kaphas have good immune systems, vitality, and are generally healthy. They can expect long lives. Their total metabolic rate and digestive systems are slower, thus, they require less food or drink than other body types. If they eat too much or eat the wrong foods, Kapha people can easily put on weight. Poor diet can also bring out their tendencies for joint problems, diabetes, and heart disease. Because of their generally moist, cool constitutions, these people should avoid working in cold, damp environments that stagnates their energy. Kapha folks are good at public relations, mediation, and caregiving. In the long run, they are generally successful, amassing wealth for their families.
Better Living through Better Eating
One of the reasons Ayurvedic practitioners are so concerned with your Ayurvedic constitution is because, in Ayurveda, disease is first treated by restoring balance. Ayurvedic medicine states that disease is initially caused when your individual constitution falls out of balanced. Ayurveda also states that all illness is cured from within through the body's own natural healing system. The goal of Ayurvedic medicine is to help restore your body to balance, which is different than Western medicine which focuses on attacking the pathogens or bacteria in the body that are responsible for disease. Both medicinal philosophies are useful for certain conditions in certain people, but Ayurvedic treatments are usually non-invasive and have few side effects.
Illness is prevented in Ayurveda by maintaining your own unique doshic constitution. This is mainly achieved by controlling your diet. The idea is: if you maintain your balance by right eating and right living, illness will have a difficult time manifesting itself.
Knowing your individual body type is important for preventing illness and disease. If you want to know more about your individual dosha and how you can use this information to manage your own, unique constitutional balance I recommend reading:
"Ayurvedic Medicine: A Comprehensive Guide" by Dr. David Frawley
"Ayurveda: Nature's Medicine" by Dr. David Frawley and Dr. Subhash Ranade
Truthful disclosure: I am an Amazon affiliate and will get some money if you buy the books using those links. While I may get some cash from you buying through my link, I still recommend you read those books even if you're even slightly interested in your body type. Knowing my dosha has helped me stay away from foods I shouldn't eat. By just eating more of what's right for my body, I've lost weight and kept from getting sick. You don't have to have an Ayurveda job or work in alternative medicine to know how to promote optimal health through your diet, so read up.
I'd love to hear from you. Please, send me an email or write a comment below.