Check out Aryanz Herbal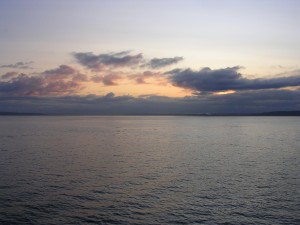 I came across an interesting Ayurveda website while I was checking on some of the newest conversations on the Holistic Health and Wellness group I'm a member of on LinkedIn. In case you don't know, LinkedIn is a social networking website for professional of all types. I've gotten a lot of good information on Ayurveda from the Holistic Health and Wellness group and the Ayurveda group. There are hundreds of Ayurveda enthusiasts and professionals on these groups, so I recommend anyone interested in Ayurveda to create a profile and join the conversation.
I was especially intrigued by a message on Ayurvedic treatments for kidney failure that was posted by Naveen Arya, an Ayurvedic doctor in the Amritsar area in India. I was particularly interested because I didn't think Indian Ayurvedic medicines could be sold in the United States. As I discussed in an earlier post, I have been looking for a way to help an Ayurvedic medicine company find a way to market their remedies in the United State and haven't had much luck.
Anyway, I went to the site recommended by Dr. Arya and was pleasantly surprised. The Aryanz Herbal website has a blog that is loaded with Dr. Arya's Ayurvedic remedies and hints. On the About Me page, Dr. Arya states that he operates an Ayurvedic consulting practice and supplies herbal remedy packages according to customer specifications. He also runs an online yoga and meditation practice.
I think conveying information to interested people in the West is the best way to market Ayurvedic remedies, philosophies, and treatments. Creating information products is one of the best ways to make money and spread useful Ayurvedic remedies to people that do not have access to an Ayurvedic physician. Aryanz Herbal and Dr. Arya are clearly at the head of this trend.
If you're interested, check out the Aryanz Herbal website (www.aryanzherbal.com).
Drop me a line or write a comment below if you want to start a discussion on Ayurvedic information product creation.