"I helped other people": THE Hidden Job Search Secret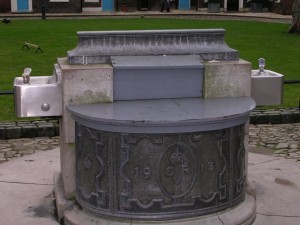 "They still laid me off even after all the great work I did for them." My former co-worker (and friend) was crying even though she was trying to stay strong. It was sad for me to see. She implored me, "I've got a mortgage, a car payment. I take care of my granddaughter. What am I going to do?" At first I thought about folks looking for jobs in Ayurveda; another field that's hard to find and maintain permanent work.
I was at a loss. I didn't really know what she was going to do. We live in Arizona where unemployment is so low it's a slap in the face. After chipping in for years in order to help folks in need through automatic payroll withdrawals, it's saddening to see how little money you get for unemployment in this state. Obviously, her bills were much higher than what she could get in unemployment. She didn't have anyone else to turn to and the job market in our field is abysmal.
We work in environmental compliance and the "Great Recession" has slammed into our industry like a Category 9 hurricane. Without construction, there's no reason for our services. Environmental companies are dropping like flies as I write. Small companies are being consumed by the larger ones and mid-sized ones like the one we worked for were struggling to compete. Too small to be all-in-one solutions suppliers and too big to be considered small businesses, the mid-sized companies are between a rock and a hard place. In the end, they lay people off. As I looked into my friend's eyes I could only think of one thing– revenge.
I had to help her find a way to stick-it to the man— she had to beat this downer and come out on top. "You know what you have to do?" I said. "You've got to just forget about this company. You need to find a new job. But looking all day everyday is going to drive you crazy, especially when there really isn't anything out there right now. What you really need to do is forget about this company. Concentrate on taking care of your granddaughter for now. She needs you."
Cultivating selfless compassion for others is one of the easiest ways to increase your happiness. Human beings have a strong, innate capacity for caring for others. We all care about the wellbeing of people we know and can be trained to care for those we don't know. Violence may also be in our nature, but caring for others is much stronger. In fact, compassion is the basis for the societies we all live in. By taking care of ourselves and our families, regardless of if we'll be repaid for our actions, we maintain the wellbeing of our entire world. Civilization means selfless compassion.
Helping others also makes us feel good. Simple, everyday acts can greatly improve our attitude, which reverberates throughout our interactions with others for the rest of the day. We have the ability to make other people feel better through some of the smallest acts, such as displaying common courtesy. Little things like opening the door for the elderly, letting people into my lane in traffic, and sending a friendly email can literally change the course of someone else's life because we are all linked together through a web of connections. The beauty of this is we can easily help others while simultaneously helping ourselves.
This week, I started an informal experiment that I designed to improve my own personal happiness. I decided to look people in the eye and smile every time I said "thank you". I figured the smile would make me feel happier and the eye contact would help me remember to smile. At first, it was hard to remember because I say "thanks" it about a hundred times a day, but deciding to take the initiative was the first step. By the end of the week, I was pretty good about it and had noticed a slight improvement in my own attitude. I was less negative and laughed more often. People didn't always catch my gaze, but the smile was helping me so I kept it up.
I quickly noticed that this was also helping other folks lighten up. Cashiers and co-workers oftentimes smiled back at me. Keeping up the hard work was rubbing off on them. I didn't think of it until just now, but I was helping others improve their attitude while also helping myself. Most of the time, I initiated the smile but it was frequently followed by a smile in return. I was surprised that such a small effort on my part resulted in improvements for almost everyone I came into contact with.
It's those selfless acts like my smile experiment that help others the most. Giving with no expectation of reward is the most sincere type of action and the one that pays the biggest dividend. This free generosity also places others in a debt of gratitude that they feel like they need to reciprocate. When it comes to our job search, we need to remember to take the time to help others. This does two things, 1) it takes our minds off of our own problems for a few minutes and 2) spreads good thoughts, good will, and right action that in some mysterious way usually ends up helping us out.
Regarding job searches, when you help others look for jobs in their fields, it takes you off the path you're already on and exposes you to new ideas and alternatives you may not have been thinking of. Sometimes those new paths lead to the job you've been looking for. Other times, the person you just helped ends up helping you. Every time, you end up feeling better about yourself and help someone else feel better.
After crying on my shoulder for a few minutes, my friend realized the futility of her apathy. I convinced her that she could get revenge by succeeding. She could roll with the punches and do her best to find a new job, but she couldn't give up– not even for a second. She could only do so much about her job situation, but she could take this time to help her granddaughter out with school work and be there for her after school. Over the next few weeks, my friend kept on networking, sending out her resume, and following up with environmental companies. But she focused on helping out her granddaughter with homework, hung out with the girl and her friends, and had some fun times. She tried to put the job search on the back burner in her mind, trusting that things would somehow work themselves out.
Interestingly, while picking up the girl from school one day, one of the granddaughter's friends' parents told her about an environmental company she had never heard of. Immediately seizing the initiative, my friend drove over to this company's office and somehow got a 5-minute interview with one of the departmental managers. He asked to see her resume and she emailed it once she got home. Within a few hours the manager hired her.
I heard this story the last time I saw this friend and she credited her success with my advice. "I didn't do anything," I replied. "In fact, my advice was probably the same thing everyone told you."
"Yeah but you looked sincere when you told me. Of all the people that said 'don't worry', you were the only one that looked like you really meant it," she told me. "I guess, I just wanted to thank you for your sincerity."
"No problem," I said.
I thought I'd share this story with all of you Ayurveda job seekers as motivation to keep up all your efforts. It's important that we help each other find prosperity and success.
Please tell me what you think. I'm always looking for comments, which you can enter in the box below or in an email.