Uncle Sam Wants your Information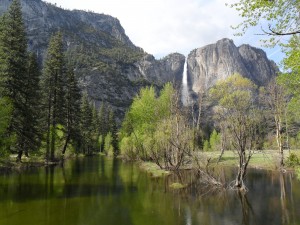 "Thanks for your email, sir. I would appreciate you helping me sell Ayurvedic medicines in the United States." This was a response to an email I wrote to a doctor at an Ayurvedic medicine company about a month ago. So far, I haven't been able to help him.
When I started this website, I decided to try and reach out to Ayurvedic medicine professionals in India because that's where most of the trained professionals are today. In case you haven't read this post, Ayurveda is not yet recognized widely in the United States, despite the fact that clinical trials are constantly affirming the efficacy of Ayurvedic medicines, theories, and techniques. Western medical science is constantly proving that diet, lifestyle, and mental status play an essential role in maintaining wellness. All of this positive research is increasingly penetrating American society and more of us are choosing to eat well and exercise more.
While basic Ayurvedic disease prevention concepts are spreading in the States, Ayurvedic herbal medicines are not considered comparable to Western allopathic pharmaceuticals. More and more Westerners are discovering that preventing disease is possible through good diet and lifestyle, but Americans have not yet adopted herbal remedies en mass. This has been a constant conversation topic on the Ayurveda LinkedIn group I am a member of. In fact, the spread of Western medicines at the expense of Ayurvedic medicines is a common worry amongst Ayurvedic doctors in India and the United States today. Western medicines are spreading in India because they are cheap, "work" quickly, and are backed up by millions of dollars in advertisements. In the United States, we have been flooded with this advertising for over 130 years. We have come to believe that medicine is supposed to work instantly and require no effort on the part of the patient. All of these facts slow Ayurveda's spread and continuation around the world.
Medicine is also highly regulated in the United States in favor of drugs that have "passed" clinical trials. Food and Drug Administration (FDA) regulations were created during the early twentieth century to stop the spread of ineffective patent and proprietary medicines. Prior to these regulations, drug manufacturers in the United States sold many medicines that caused harm to their users (although my own personal historical research has demonstrated that most nineteenth century medicines did contain helpful essential oils that are widely known and used in Ayurveda).
Today, FDA regulations prevent Ayurvedic professionals from importing Ayurvedic medicines from India. I have been unable to get any of the Ayurvedic professionals in the United States to commit to purchasing any medicines from the doctor I emailed. Sorry sir, I could not help you sell your medicines.
But…I did learn two things: 1) Indian Ayurvedic doctors can sell their medicines as herbal supplements in the United States, and 2) Indian doctors can sell their information.
Selling medicines as herbal supplements- This is something I just thought about based on the labels on the Ayurvedic herbs I use personally. Somehow, I'm able to buy well-known Ayurvedic medicines in my local health food store that were made in India and distributed in the United States. I don't know all the details, but it seems like you need to find an importer and its best if you pass certain certifications that guarantee your product's quality. I have a bunch more research to do on this topic and will report what I find out on this site.
Selling Information- It looks like the easiest way to sell products in the United States is creating an information product. Believe me, it takes more work than you think, but writing and distributing an informational product, like the 15-minute yoga eBook I wrote and posted on this website last week, goes far in proving you are a recognized expert in Ayurveda. The eBook industry is rapidly expanding in the United States. EBooks at public libraries are in high demand. EReaders like the Nook and Kindle, and books read on the iPad are also rapidly selling (which is why I started a company that helps folks write and publish eBooks among other services).
So here's what I think would work for Indian Ayurvedic professionals that want to make sales in the United States: write or have an eBook written for you that tells Americans something useful about Ayurveda (this will help you become a better-known expert and open us up to the idea of using Ayurvedic medicines– especially yours). Some examples of useful eBook topics include how-to guides (ex. how to make your own simple herbal medicines), a whitepaper (an argumentative essay that seeks to prove the benefits of an Ayurvedic herb or medicine), or you can write a short book on two or three interesting Ayurveda topics. Unless it's a full-blown book (50-­100 pages long), you should give this product away for free with no hidden gimmicks because this will instill trust in your readers. If you write a long book, think about selling it on Amazon or another vendor. There really aren't that many books on Ayurveda for sale on Amazon right now and you could be the first to publish on some topics.
I'm more than willing to post your eBook on my website if you write a good, short one. You can also talk to me if you want help or advice writing a short one. Email me if you have any questions about how I wrote my yoga eBook or want a hand.
Next, get your medicines certified and sell them as herbal supplements rather than medicines. Of course these would still have to be imported, but, if you can pull it off, it would get you in on the ground floor of a growing holistic health market.
Whatever you do will help spread the word about Ayurveda, which helps you get or maintain a job in Ayurveda. You never know, you may end up creating a job for yourself.
Please email me or write a comment below. I look forward to hearing what you think.