Secrets of Networking for Jobs in Ayurveda­ Part VI: Where the Rubber Hits the Road, or, Putting it All Together
This is part of an ongoing mini-series in Networking for Jobs in Ayurveda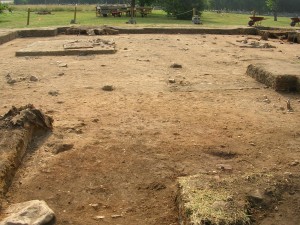 Some people think networking is an excruciating task that forces you to kiss up to high-level supervisors and business-owners with the hope that they'll give you a job. I used to be one of those people. When I first started in my current job field, I spend a lot of time using any opportunity to schmooze professors and business CEOs. I remember laughing at their lame jokes. I listened with rapt attention as they described all of their previous misadventures. Don't get me wrong, I liked and respected many of these individuals. But some of these guys weren't that friendly or interesting. In fact, some of them were real jerks.
After a couple of years kissing up to the higher-ups, I realized that these folks didn't really want to entertain another hanger-on. They wanted to find people that could help their businesses grow and prosper. That's when I decided to talk with these "elites" as if I were one of them­ maybe not a full-fledged elite, but an aspiring one. I also tried to highlight my own experiences and adventures in a way that let these guys see that I knew what I was doing and was fully capable of completing difficult research projects despite the frequent hardships that come along with my field of work.
Essentially, I decided to adopt a strategy that would use my personality, highlight my skills, and make use of my personal network in order to find a job­ or even create one where it didn't previously exist.
Using the steps included in my previous posts in this mini-series, you can create a strategy that will allow you to either find your dream job or make one where it previously didn't exist.
It all starts with attitude. You need to have a strong, unwavering desire to get the job you've always wanted­ even if it doesn't exist. Reality all starts with the mind. Dreams are where the mind begins. You can use your dreams to create your reality. Start wherever you are. Start now! Also, make sure to seek opportunity where you never thought it existed. Be open to what others can contribute to your life and be the kind of positive person that other people don't mind helping.
Once you've decided to go for your dream, you need to start building the foundation that will allow you to realize that dream. Start by thinking about what kind of job you are most interested in. Give some thought to where you want to work and what you can contribute to the world. Since Ayurveda is focused on helping others become healthier and happier people, it is important to make it your personal duty to help others. It is through your own sincere efforts that you can do the most for your customers, patients, business, and yourself.
For each job-seeker, our personal and professional network is the most important asset we have. Most employees, from those in the lowest entry-level positions to the highest CEOs, got the jobs they have, at least in part, through their network of friends, family, and co-workers. Think about it. How many times have you asked a friend to "hook you up" for a job? How many times have you returned the favor? You may not have noticed, but this was networking at its most basic using the people you know to help you move forward in life. In addition to helping us land jobs, we can also move our careers forward by harnessing the strength of our network and using it to find better employment and improve our work conditions. After you've figured out what exactly you want to do, you need to create a comprehensive list of contacts that will give you a start with networking towards that job.
What use is a well-developed contact list and personal network if you don't have anything that advertises what you can do? The next step is to create some type of advertising­ resume, CV, website, or video and podcast series­ highlighting your skills, qualifications, and tell your potential employer or customers what you can do.
After you've laid the groundwork, it's important to keep cultivating the connections that will help you make your job in Ayurveda a reality. Learn to become a super-networker (read this post to get an idea of how it's done). By becoming a super-networker, you will have contact with a variety of people that have the potential to help you. From this larger list you need to focus on the few that can help you directly, but never stop looking for more contacts that make your list longer. You never know who has the power to help you out.
Sounds like a buncha stuff to do just to find a job, eh? It works. Consider the story of my friend that started her own non-profit organization dedicated to helping African American children learn about their history as seen through archaeology. While this isn't directly related to jobs in Ayurveda, it is an excellent example of how someone can create a job for themselves because of a dream, motivation, and good networking skills.
When this friend was in graduate school, she realized the unflattering way African Americans were portrayed in history and archaeology. She also noticed that there were very few African American archaeologists in the field. The main problem was that many African Americans viewed archaeology as a field for "white" people. Also, like most children in the United States, African American children had virtually no real exposure to archaeology and had no clue how it worked in real life. In fact, children in general really didn't have any clue what an archaeologist does (hint: it's nothing like Indiana Jones). This friend realized the need to act quickly in order to both increase the number of black people in archaeology and help young people become more educated about what archaeology is all about.
My friend started her own program (Archaeology in the Community) out of her own desire to expose school children of all races to archaeology. She didn't have any money to start the organization, but she had a strong desire to make this project a reality. She used her contacts list, which wasn't large to begin with, to expand her personal network and get exposure within the group of people that could help her out. She used her strong personality and excellent networking skills to grow her program until it had several different programs dedicated to teaching children about archaeology. As her network grew, my friend was able to make this her full-time job­ simultaneously fulfilling her dream of helping African Americans more aware of archaeology and working in a job she loves.
This is just one example of many. In fact, almost every Fortune 500 company started small with either a single individual or a small group of people using their skills and network to create the job they always wanted. The secrets outlined in these posts will greatly benefit your Ayurveda job search and any job search in general.
I hope you enjoyed this mini-series. Please comment or write me an email.