Which holistic healing schools are the best?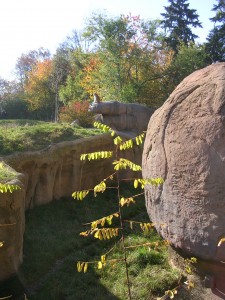 Today I was on one of the Linked In groups I follow and I realized what a huge and influential group I was a part of. For those of you that don't know, Linked In is a social networking website for professionals. It advertises itself as "the world's largest network" and if you haven't signed up I highly recommend it (Just for the record, I'm not an affiliate for Linked In, although I wouldn't mind being one. I just think its an excellent way to keep in touch with other people in your profession and network with other like-minded individuals).
The various groups on Linked In cover nearly every conceivable profession, trade, hobby, and interest. I'm a member of a number of groups including Healing International, which is a consortium of 3,967 holistic healers, business owners, and aficionados. For the past few months I've been primarily watching the conversation and dropping a comment every now and then. In the meantime, I've been working on a master list of every holistic healing and Ayurvedic training program in the United States and Canada. I'm at over 260 schools, universities, and training institutions and the list keeps growing!
As I've been building this list, I've realized that with that many schools there's got to be some that are better than others. The question is: which schools are the most highly regarded?
So I asked my co-groupies on Linked In to tell me what holistic healing institutions are the most highly regarded. I figured, they'd probably know better than I do. Also, this may be a way to find schools that I can profile on the website or ask to do a podcast that we can all listen to.
I'm going to record all the responses for a month (4/3 through 5/3/2012) and list which schools get the most votes or referrals. My master list includes schools in Acupuncture, Ayurveda, Chinese Traditional Medicine (Oriental Medicine), Chiropractic, Herbalism/Homeopathy, Naturopathy/ Integrated Medicine, Reiki/Energy Healing, Siddha, Therapeutic Massage, Unani, and Yoga Training. If I missed any holistic healing traditions, please tell me. I also want to know if you think any of my mixed categories are incorrect. It will also be interesting to learn of any schools in the US or Canada that teach Siddha or Unani- two traditions that are well-known in India and central Asia, but haven't really penetrated the holistic healing field in the west.
Again, the goal of this is to get an idea of which institutions are well-respected by those that practice holistic healing in the West. If you're a follower from India or elsewhere, please comment as well because I'd love to learn more about what's going on in the Ayurveda educational field around the world. This website is dedicated to helping people find information that will help them get jobs in Ayurveda and other holistic healing traditions. I want to help spread Ayurveda and other holistic healing traditions throughout the Western World so we can all live more healthy and happy lives. Knowing what schools are out there and which ones are highly regarded goes a long way towards helping potential holistic healing professionals make a more informed education decision.
Vote below with your comments. You can also send me an email.