Secrets of Networking for Jobs in Ayurveda­ Part V: Build Worthwhile Connections
This is part of an ongoing mini-series in Networking for Jobs in Ayurveda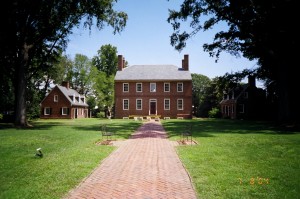 Have you ever met someone that seems to know everyone? My mom is like that. I remember how frustrated I got when we went to a store or school or anywhere public and she'd spent an extra 20 minutes talking to somebody that just happened to cross our path while we were out. As a kid, it was boring to stand there listening to my mom yack on and on about what I thought were trivial topics. And she seemed to know everyone. I also hated how some of these people would tell on me whenever they saw me doing something impolite, or hanging with someone with a bad reputation, or being in a place I shouldn't have been. For years I always wondered how my mom knew so many people. It wasn't until I was a grown-up that I found out her secrets (actually, I didn't figure it out until a year or two ago).
My mom was always building worthwhile connections with everyone she met (Unfortunately, it wasn't until I grew up that I realized those connections were being created to keep her wild children in line). Sometimes it wasn't quite clear how those connections would benefit her, but she just kept connecting with others anyway.
My mom was a super-networker. Maybe you've met someone like her before:
A guy you've dated that always seems to be able to get into the most exclusive clubs or restaurants.
The uncle that always seems to know where to find a great deal on everything­ cars, loans, televisions, suits, everything!
The lady at your job that's always giving out free coupons for food and other stuff that seemingly always materialize in her email or mailbox.
Your college advisor that could almost always able to secure funding for research even though there were many others seeking the same money.
After growing up with a super-networker, I realized these people have three characteristics in common. Fortunately, these are three characteristics can be cultivated by pretty much anyone. They are useful for finding or creating those hard to find Ayurveda jobs. Super-networkers are:
Willing to help others- Its true; "give and ye shall receive." One thing super-networkers are willing to do is give a helping hand first BEFORE they ask for something from someone else. Most people think generosity means giving time, money, or stuff to the needy, but we can all be generous in little ways more easily than we can in big ways. One of the benefits of having a contacts list is that we can use our network to introduce people that may be able to help each other. Doing small tasks can go a long way and establishes some sort of reciprocation. Something as easy as trimming both sides of a shared hedge between your neighbor's and your house or giving an acquaintance an book you enjoyed goes far in establishing goodwill. Small acts also cultivate a generous mentality that makes you more willing to help when the big stuff comes up. As long as it's not going to be an undue burden on you, its important to help others when they need and even better to offer help before its needed.
Go out of their way to learn more about others- Have you ever had this uncomfortable conversation with a new co-worker?
You cross paths while you're buying some candy at the vending machine. The new girl says, "Hey. How's it going?"
"Fine," you say. A couple of seconds go by. You pretend to be busy contemplating what candy to buy even though you already know what you want.
"Nice weather we're having out there," she says.
"Yep. It's great." More silence until your transaction is done. Then you're outta there. "Have a nice day," you say to her.
"You too."
I know sometimes you have stuff on your mind and don't want to talk about the weather, but super-networkers take the few extra minutes to try and learn more about other people. Think of how that would have gone if you'd tried to make her feel a little more at home and welcome. Maybe you would have learned something important that might have helped in your Ayurveda job quest. Fortunately, you can start making an attempt to learn more about others at any time. It's never too late. Small talk today!
Get active, get involved – It's as simple as this: you have to interact with other people if you want to network. You can get to work talking and hanging out with the people you know, keeping in touch and letting them know what your job situation is. You can also try to get your people to hook you up with new people that may be able to help you. Joining groups focused on holistic health, Ayurveda, or yoga is also another way to get you in touch with like-minded people that may have advice or a useful contact.
The internet has also made it somewhat easier to get active and involved. One excellent way to learn what jobs are out there is by joining a group on Facebook or Linked In (as I mention in my previous post). Social networking sites are also excellent for those of you that aren't necessarily good with face-to-face interactions.
Some people recommend that you focus your time and effort on people that can directly help you find a job in the field you are most interested in. While I acknowledge it's important to foster connections with people that have the power to help you directly, I think it's short-sighted to overlook the many people all around that have the potential to help you make your job in Ayurveda a reality. Super-networkers put a little effort into making connections with a lot of people every day. It's easier to focus on specific people that can help you directly when you have a large contacts list and cultivate the skills that help make that list even bigger.
In the last few articles, I've given you some of my tips for networking that will go far in your Ayurveda job search. Now its time to see how putting those steps together can help you land a job or start your own business.
Please comment below or send me an email if you have any questions.