Secrets of Networking for Jobs in Ayurveda­ Part IV: Advertise your Skills
This is part of an ongoing mini-series in Networking for Jobs in Ayurveda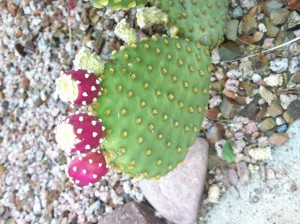 Most advertising executives would tell you that a good product is at the heart of any ad campaign. Classic advertising focuses on the product, using positive claims and highlighting how the product can solve your problems with the hope that you'll buy their stuff. While this is the way products have been sold for over 150 years, you need to adopt a new method to find a job in the modern world. You can use some of this time-tested advertising philosophy, i.e. the "Look-at-this-Awesome-Product" method, but you also need to highlight your skills in a manner that makes it easier for employers or potential customers to realize why you're the best one to solve their problems or help them make more money.
Hopefully, you've been reading the previous posts in this mini-series that show you why it's important to have a positive outlook, think about what specific job you'd like to have, and how to create a killer contacts list. You'll definitely be on the right track with your job search if you use the data in those posts. Now, you've got to make an advertisement for yourself that you can give to the people that may hire you. Or, if you decide to start your own business, you've got to make an ad that tells customers what you can do and how it will solve their problems.
There are many ways you can advertise yourself,it's just that some are much better and more effective than others. I mean, you could wear a sandwich sign with "Will work for money" painted across it and stand in front of your dream job's headquarters. Or, you could chain yourself to a tree that's about to be cut down and tell the news you're doing it to tell the world about the Ayurvedic oils you make. But you're probably better off advertising your skills with some of the following, more socially acceptable methods (PAY ATTENTION to the stuff all in caps. Those are the key points you need to remember).
Write a Killer Resumé or Curriculum Vitae (CV)– Resumés and CVs are the most common means of advertising your skills to potential employers. A resumé is a BRIEF summary of your professional qualifications and work experience. BRIEF is the key word because you are only trying to summarize what you've done AS IT RELATES TO THE JOB YOU'RE TRYING TO GET. It's extremely important that you keep your resume brief and specific to the job you're trying to get.
Try to keep your resumé down a single page, front and back. Most business owners and other people with the power to hire you only have a few minutes, or seconds, to look at your resumé. They're probably only going to look at the front of the page. That's why you've gotta pack in all the information they're looking for from their job post or everything you know about their company in an efficient, manner.
For more professional jobs like Ayurvedic doctor or naturopathic pharmacist, it's okay to create a CV, which chronicles every professional skill and experience you have as it pertains to the job you are applying to. I also recommend that you tailor the first page of your CV into a type of resumé-like sales page where you list all the stuff they are looking for on the first page. That way, if they only spend 5 minutes looking at your CV or if your info gets dropped into a keyword search program, everything they really need to know is on the first page.
Only include information from previous jobs that corresponds to things in the job post. Who cares if you like handling merchandise if you were a cashier at a previous job, but want to work in the Human Resources department of an herbal supplements company. You should highlight how much you liked working with customers or enjoy using cash registers or computers. Try to make it seem like your experience and skills are exactly what they're looking for, but DON'T LIE. If you don't have all the skills, focus on the skills you do have.
Build a Website- If resumés and CVs are the basic form of individual advertisement, building a website is the business extension of this process. Today, most businesses need to have at least a nominal presence on the internet and, because of its ability to reach potential customers and businesses across the globe, the world wide web is quickly becoming the next advertising battleground.
A website is a little overboard for people looking to become employees of another company (unless the job you're going for requires you to show what you know about the internet). But for those seeking to create their own job in Ayurveda, making a website is an absolute must. It's very easy to create a basic website, especially a blog like this one. If you don't have any experience making or using a website, I strongly recommend you can use one of the numerous free website like wordpress.com, blogger.com, or tumblr.com. I also recommend you either check out a book on making your own website from your local library or buy one online.
You can also hire an independent contractor to make your website for you. The end result will undoubtedly look better than what most beginners can make and it will save you a bunch of time, but its going to cost you anywhere from a few hundred dollars to a few thousand. You should do whatever you can while staying within your own budget.
After you've made your own website, you can incorporate this into your own boots-on-the-ground networking strategy or develop an online marketing strategy. Don't know where to begin? I recommend "The New Rules of Marketing and PR" by David Meerman Scott. I've read it all the way through and it greatly helped me with this blog.
Reach out through Social Networking- Millions of Americans use social networking sites like Linked In, Facebook, and Twitter every day. But most people don't recognize that these websites can be used to market their business or help them find work. (Shameless Plug- This blog has a Facebook page where I post new information weekly. I also use Linked In to find out information about jobs in Ayurveda and holistic health that I report on this blog. These two sites have helped me increase my exposure to others and expand the knowledge of Ayurveda worldwide). Both Facebook and Linked In have special interest groups where you can easily join and make contact people in your dream job's field. You can also create your own business-oriented Facebook page that keeps the focus on your business, keeping your personal life out of the way. Meerman's book also has an extensive section on using social networking for business that I highly recommend you check out.
While social networking can increase your exposure in a good way, it can also come back and bite you. Remember to KEEP WHAT YOU SAY PROFESSIONAL. Don't say anything that might come back to haunt you, like badmouthing previous employers, negative things about religious or political groups, or endorsing any unsavory activities. And don't make your social networking website all about your product, services, or skills. People on these websites are generally interested in things that can help solve their problems, but they don't want to hear another advertisement from a snake oil salesman.
Make Videos and Podcasts- Making podcasts and videos is another key way to get the word out about your business, skills, and talents. This is best used in conjunction with a website because the videos and podcasts can be posted there. You can also post videos on YouTube and iTunes. Making videos that discuss what you can do to help solve people's problems is perhaps one of the most overlooked ways to improve your credibility and make it seem like you're an expert. It's also an excellent way to sell products. Videos put a face on your business. Recorded interviews and podcasts are also great ways for people to learn about what you can offer because it's a more entertaining way to convey information than reading an article. When done correctly, videos and podcasts also make you look like a professional, well-oiled machine that can deliver services and help solve problems.
These are just four of the many avenues available to advertise yourself, your skills, your business, and spread the word to potential customers and employers. Once you've created one of these personal advertisements, its time to start the actual act of building worthwhile connections with the people that can hire you. This is the next topic in this mini-series.
If you like what you just read, please send me an email or write a comment below.