Secrets of Networking for Jobs in Ayurveda­ Part III: Create a Mammoth Contacts List
This is part of an ongoing mini-series in Networking for Jobs in Ayurveda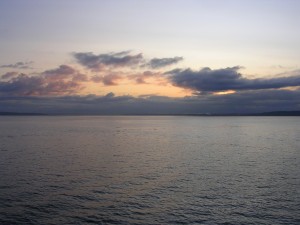 Those of you that have read Part I and Part II of this series may be wondering why it's important to get into the right mindset and figure out what specifically you want out of a job in Ayurveda. I mean, it doesn't seem like those two steps are directly related to Ayurveda job networking, but those are two steps are the foundation that I usually build my job searches on. As I mentioned before, it will be easier for you to see the opportunities around you as you cultivate a positive mindset. Positivity will also make others more willing to work with you and maybe give you some leads. It's also crucial to know what you want from a job in Ayurveda so you know what types of businesses to target and who to begin contacting.
That brings us to the third step­ you need to build an extensive and comprehensive list of contacts. Taking the time to build an extensive contacts list allows you to see all the many people you know and helps you determine which people are most suitable to help you out. Don't know where to begin? The easiest way to build a contacts list is to use what you know and then grow.
Start with people you know well­ your group of friends and family. Then, expand the network outwards to people you are merely acquainted with or have just met. This list needs to be extensive, comprehensive, and you should be able to add to it in the future. A spreadsheet on your computer is an excellent way to create the list. If you have a smartphone, I also recommend either saving the list to the "cloud" where you can access it on your phone or simply entering this information directly into the phone.
The list should have as much as you know about each contact including:
Full name;
Address (home or business);
phone number (note if it's a cell phone or a land line and if it's a personal or business-related line);
email (also note business or personal);
place of employment and job position;
 and, how you know this person.
If you don't know all of this already, get the info from your contact via email or phone (which is also a good way to see if the contact information you have is current).
The resulting list is not only useful for a job search, but it can also be used to keep in touch with friends and family. For most people, it's going to take a couple of days just to make a list like this. My only recommendation is to stay calm- just take your time and try to fill it out as completely as possible. For motivation, think about how this will help you in the future. In addition to helping you find a job, you can also think of how it will allow you to keep in touch with friends and family that may be scattered across the country and abroad.
Once you've listed the low-hanging fruit, i.e. your close friends, acquaintances, and family, it's time to grow your list. You need to try and cultivate new contacts through everyday activities and through concentrated networking strategies (I'll add more on concentrated strategies in a future post). When searching for a job, it is extremely important to realize that we all have the potential to help each other find jobs. Everyone you meet is a potential contact that can help you find a job­ the cashier at the grocery store, teller at a bank, the brother-in-law that you hate, even some of the random strangers you see on the street.
Obviously all the people you meet aren't going to be able to help you directly, but you never know. Sometimes you luckily happen upon a guy that knows a guy that works with the owner of your dream job's company. Trust me. It happens every day! Any one of these people may be the one key contact that helps you land a job. It's also important to keep in mind that we also have the power to help others that are looking for a job. Probably the sweetest result of all your networking effort is when you help someone else get a job and they return the favor. Trying to actively expand your contacts network is also a great way to stay positive and constantly keep looking high and low for contacts that can help you out.
Expanding your contacts list with as many people as you can is great way to increase your exposure and keep on the job hunt. But you've always got to keep in mind that people can't help you find the specific job you're looking for if they don't know what you can do. Making a killer resume, curriculum vita, website, or other career advertising medium is essential to landing that dream job in Ayurveda. It's also the topic of my next post.
Please comment below or email me if you have any questions or like what you've seen.