Secrets of Networking for Jobs in Ayurveda­ Part II
This is part of an ongoing mini-series in Networking for Jobs in Ayurveda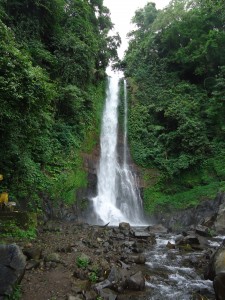 Finding a job in Ayurveda begins with conditioning your mind. Adopting a positive mindset will help you go far in any job search because that positive mentality will help convince others that you are someone worth helping and will open you up to possibilities that you may have otherwise overlooked. But a positive mind is only the beginning. It is also important to identify the range of job opportunities that are possible in your field and recognize which one is best for you.
Ayurvedic medicine has eight principal branches, but these branches have been expanded, adapted, and morphed into a range of business opportunities over the centuries since they were created. Ayurvedic medicine has also grown into a large industry in India and is continually expanding in the United States. Each Ayurvedic hospital, pharmacy, medicine manufacturing company, and private practice also employs a range of positions in sales, clerical, administration, and distribution (see this post if you want to know more about the eight main branches of Classical Ayurveda and the principal job fields in modern Ayurveda). While these ancillary employees are not directly involved with treating illness, they are the behind-the-scenes people that help make Ayurvedic medicine available to large numbers of patients across the world. There are also business opportunities on the internet. A host of website masters, writers, and bloggers (like me) are out there spreading the word on Ayurveda and directing thousands of customers to Ayurvedic professionals and medicinal companies. In sum, there are many job possibilities in Ayurvedic medicine. You just need to identify which one is best for you.
Figuring out which Ayurveda job is best for you requires you to get familiar with what do you do and do not like doing. There are a number of excellent resources and books out there for figuring out what job is best for you. One of the best, that I highly endorse and have read cover-to-cover multiple times, is "What Color is your Parachute?" by Richard Nelson Bolles. In Parachute, Bolles puts a bunch of emphasis on identifying what job you would like to have and creating a clear definition of that ideal job. Part of that process includes writing down the skills you already have, where you would like to work, your favorite working conditions, and what important value you want your job to give back to the world. Most people never take the time to figure out what exactly they would like to do for a living. This is very important for people interested in doing Ayurvedic work because this job field requires a strong desire to help people improve their lives. It is unlikely that you will enjoy your job if you think Ayurveda is interesting and want to make it your source of income, but you are only in it for the money. Helping others is at the core of Ayurveda jobs and you will be doing a disservice to your patients and customers if you take short cuts to make money without trying to help people. At worst, you may actually harm someone's health and at best you are guilty of profiting from someone else's sickness, which has all kinds of implications for your Karma and mental wellbeing. I recommend taking as much time as you can deciding what exactly you want from an Ayurveda job and what you want that job to do for others before making any attempt to start working in this field.
After you have a good idea of what you want from a job in Ayurveda, it is important to create a plan that will get you there. Do you want to start your own practice or make Ayurvedic medicines? Become a professor and teach others about Ayurveda? Or do you want to use the skills you already have in marketing, sales, or research to help existing Ayurveda companies succeed? Whatever route you choose, it is best if you create a clear, logical, sequential plan to help you build the skill set and network that will get you where you want to be. Creating the network that will help you land a job in Ayurveda is the topic of the following post.
I am always interested in what my readers think. Please, send me an email or comment below.