Secrets of Networking for Jobs in Ayurveda­- Part I
This is part of an ongoing mini-series in Networking for Jobs in Ayurveda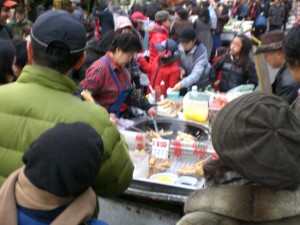 Jobs in Ayurveda can be some of the most rewarding work that we can undertake with our lives. Think about it, an Ayurvedic professional uses their unique, personal skills, searches through thousands of years of Ayurvedic texts, and discovers cures for the ailments that are hindering a patient's wellness. Ayurvedic practitioners use the body's natural capacity to heal itself, in combination with specific mental exercises, physical activities, and organic foods and herbs, to make someone feel better again. Ayurveda is a selfless career field that only results in improving the health of others.
Unfortunately, it is often difficult to find jobs in Ayurveda that provide enough income to cover the essentials of life­ food, shelter, and the other basic comforts of life. While I cannot employ every deserving Ayurvedic professional through this website (although, I sincerely wish I could), I can share some of the tips I have used to find employment in the past. I also work in a career field that is very competitive, requires specialized skills, rarely advertised, and permanently employs very few people. My work is contract-based and sometimes it runs out, leaving me unemployed. But using the strategies I am about to tell you, I have gotten highly sought-after jobs over other very well-qualified applicants. I have also used my networking skills to "create jobs for myself"­ literally, convinced companies to hire me when they weren't even looking to hire
The first step in finding that perfect job in Ayurveda is conditioning your mind to start building an extensive network. The goal is to:
Cultivate a mindset and personality that helps people want to help you;
Develop an extensive list of contacts;
Create an advertisement that highlights your experience in a manner that makes it clear to employers that you can help them;
Build connections with people, including those that can help you get a job;
and, put all these elements together to create a networking plan that helps you get known within your field's professional community and within your personal network.
If you execute those six steps, you will have a much easier time landing those difficult-to-find Ayurveda jobs.
Cultivating the right mindset is absolutely essential to finding a job in Ayurveda. Good jobs in this field are rare. Starting your own business can be very rewarding and profitable, but difficult. Immigrating to a western country, where experienced Indian Ayurveda professionals can really prosper, brings an entirely different set of difficulties that western-born Ayurveda practitioners do not have to deal with. Adopting a positive outlook and indomitable spirit is crucial for success in Ayurveda. You have to believe that you will succeed and be willing to overcome any and all obstacles. You should never tell yourself that you cannot make it, but, rather, ask "how can I get to where I want to be?" Develop a plan and execute.
Researching what kinds of businesses you would like to work for and developing a plan to get in contact with those businesses will be discussed in the next installment of Networking for Jobs in Ayurveda.