Ayurvedic Oils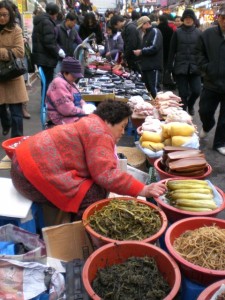 While animal-based and plant-based fatty oils are used in medicine systems throughout the world, they are particularly diverse and important in Ayurveda. Oil treatments in Ayurveda can be used to treat diseases particular to specific elements of the body (called doshas in Ayurveda) or can be used to help bring an individual's body back to balance. In Ayurveda, oils can be used both externally and internally. Sometimes a single oil is used, but multiple oils can also be combined in specific formulas to create a useful medicine. Oils are particularly important in Ayurvedic massage.
Fatty oils are often used in conjunction with essential oils. Aromatic oils distilled from fragrant plants like mint, sandalwood, or jasmine are essential oils used in Ayurvedic medicine. The properties of essential oils can compliment individual doshas, should only be used in small amounts, and should never be ingested. Essential oil helps activate heavier oils and gives them greater power to deeply penetrate body tissues.
There are three main doshas in Ayurveda that correspond to the three principal energies on Earth­ Vata (Wind), Pitta (Sun), and Kapha (Moon). Every organism on Earth is made of all three energies. Ayurvedic medicine states that illnesses are usually caused by a buildup of toxins that aggravate one of the three doshas, which brings the body out of balance and allows illness a chance to manifest itself. Fatty and essential oils have specific properties that compliment each dosha and because the goal of Ayurveda is to return the body to balance, oils can be used to increase weakened doshas or calm ones that are out of control.
Specific oils can be used to reduce each dosha, returning it back to balance. The warm, heavy nourishing nature of sesame oil is very useful for calming Vata (Wind), which is light and airy in nature. Warm, stimulating essential oils like wintergreen, cinnamon, and camphor are also good for treating Vata imbalances. Coconut oil is particularly useful for taming Pitta (Sun) because it is cool and calming. Flowery, fragrant essential oils like jasmine, rose, and sandalwood are also useful for reducing Pitta. Because of its cool, heavy nature, Kapha (Moon) is best reduced with warm, light, expectorant oils like mustard oil. Sage, cedar, pine, camphor, and cinnamon are also excellent for treating Kapha.
Ayurvedic oils are strategically used as a non-invasive way to address imbalances in our bodies. These simple, effective, natural medicines can be used in a variety of ways by an Ayurvedic professional to address problems within us before they turn into diseases.