What is an Ayurvedic Practitioner?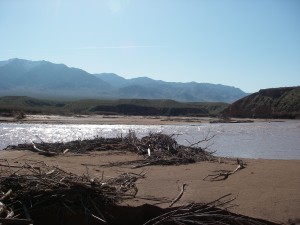 An Ayurvedic practitioner is a qualified professional that provides guidance and instruction on Ayurvedic healing techniques. In the United States, these people have a variety of education levels and work in a wide range of fields including at Ayurveda schools, clinics, private practices, yoga/pilates studios, and in spas. In India, where most Ayurvedic practitioners work, Ayurvedic doctor standards are maintained by a governmental department-the Department of Ayurveda, Yoga & Naturopathy, Unani, Siddha and Homoeopathy (AYUSH); however, there are also a large number of quality Ayurvedic practitioners without formal training. Indian practitioners also work in the same range of industries as Ayurvedic practitioners in the western world. The goal of an Ayurvedic practitioner is to help their patients return balance to their bodies and minds in order to combat disease and have a healthier life.
In the United States, Ayurvedic practitioners have three levels of training. The first level includes people that have completed at least 500 to 900 hours of training at a qualified school. People with more than 900 hours of training at a qualified school in the United States are second level practitioners. These are typically individuals that have completed about two years of education on Ayurvedic techniques. Level three practitioners are people that have studied at least 900 hours in the United States and some schooling in India, or people that have gained their entire education in India. The basic Ayurvedic degree in India is a Bachelors of Ayurvedic Medicine and Surgery (BAMS) and this is required for most government-sanctioned Ayurveda jobs in that country. Practitioners with at least a BAMS have completed five years of Ayurvedic education and usually continue on to fruitful careers as Ayurvedic practitioners.
Ayurvedic practitioners help their patients, clients, and customers by using Ayurvedic techniques and medicines to help them return balance to their bodies. Diagnosis is usually done through a survey of the five senses, an understanding of the patient's body type, and learning the person's primary dosha. After this is completed, the practitioner will consult Ayurvedic texts, evidence from other teachers and scholars that have experienced this illness, and a description of the complaints as stated by the patient. After collecting this information, the practitioner will prescribe medicine, diet and lifestyle changes, or conduct Ayurvedic techniques like massage or oil therapies.
It is the goal of all Ayurvedic practitioners to help people in need. This form of medicine heals sickness and prevents future illness by using the body's natural healing capabilities. When a person is balanced and satisfied with life, the body can operate in its optimal state.