Ayurvedic Cleanses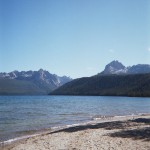 One of the most sought after Ayurvedic treatments is a controlled detoxification regimen called a body cleanse or detox in the United States. Since Ayurveda focuses on maintaining balance within all mental and bodily systems, body cleanses are used to remove toxic build-ups in the body and mind in order to return balance. In Ayurveda, there are several types of body cleanses that range from mild dietary changes and exercises to an extreme, doctor-supervised body detox that expels a large amount of toxins from the body- renewing the body back to its optimal state.
Most individuals can undertake mild cleanse techniques that usually focus first on reducing toxins in the body and then nourishing the body so that it can better defend against disease. Reduction therapies are designed to reduce excesses and toxins in the body. This usually includes dietary changes that encourage the body to process excess fat or undigested food in the intestines and methods like sweating that also eliminate toxins through the skin. After the toxins have been reduced, Ayurvedic medicine recommends the body is rejuvenated with nourishing foods, strong herbs, mild massage, and rest and relaxation. This allows the body to strengthen itself again, which makes it better able to defend against illnesses caused by accumulated toxins.
Sometimes a more intensive form of body cleanse is called for in people that have a large amount of accumulated toxins. This detox is called Pancha Karma and it should only be attempted under the supervision of a trained Ayurvedic physician or practitioner. Pancha Karma also begins by reducing toxins from the body by stimulating digestion, consuming undigested food in the body, fasting, exercising, and getting some exposure to sunlight and wind. Once toxins have been reduced, an intensive purification process is conducted that involves therapeutic vomiting, bowel movements, medicated enemas, nasal medications, and therapeutic blood-letting. This process sounds severe and disgusting to people in the west, but it is designed to remove all internal fluids that were in contact with toxic fluids so the body can renew itself from the inside out. This detox system is very thorough and can renew your body back to its peak performance, but it should only be attempted by individuals in good health under the direction of an Ayurvedic doctor.
In our fast-paced world, it is easy for our bodies and minds to get out of balance. Imbalances and excess toxins in our bodies are the perfect breeding ground for disease. Western medicine has long documented that rampant free radicals in our bodies are the causes of a number of diseases like cancer and diabetes. Whether mild or intense, Ayurvedic body cleanses detoxify our bodies and promote wellness.