Ayurveda in California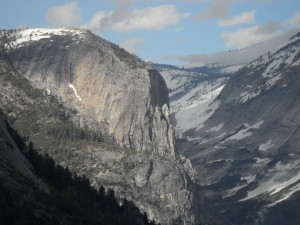 California is the most populous of the United States and, if it were its own country, would have the ninth largest economy in the world. This state is often at the forefront of all American industries and trends, including health. Despite the current economic recession, California's economy and population are beginning to grow again. Of all the United States, people in California are the most receptive to Ayurvedic medicine and; thus, there is the greatest number of jobs in Ayurveda there. The community of Ayruvedic practitioners in California is well-organized and is actively working towards promoting their craft and educating the public on the benefits of Ayurveda.
The California Association of Ayurvedic Medicine (CAAM) is the vanguard organization that is leading the push for quality standards and public promotion. Directed by a group trained in western medicine, yoga, and Ayurveda, the CAAM has dedicated itself to promoting Ayurveda as a recognized medical practice throughout California. This non-profit, professional organization also works to ensure the integrity of Ayurvedic practice, maintains standards and quality of Ayurvedic practitioners, and certifies practitioners throughout the state. The CAAM also certifies accredited Ayruvedic schools. There are currently 12 CAAM-recognized Ayurveda programs throughout the state that are steadfastly educating the next generation of Ayurveda professionals.
The CAAM also maintains a list of certified practitioners throughout the state. These individuals are spread across the state, which means Californians are never far from a well-trained Ayurvedic professional. Many of these practitioners are teachers at the accredited institutions, but most operate a private practice or work at a holistic medicine clinic. A large number of these CAAM-certified professionals were trained in India and hold a Bachelor of Ayurvedic Medicine and Surgery (BAMS) from an Indian university.
California leads the way in the United States with regard to its network of professional Ayurvedic practitioners. The state has a large number of quality institutions that provide training in Ayurvedic medicine and has a formal professional network dedicated to promoting this type of medicine throughout the state. Job opportunities abound throughout the state as the public becomes increasingly aware of Ayurveda's value and ability to prevent and cure disease without adverse side-effects. Ayurveda jobs and business opportunities in California will increase as the state's economy and population continue to grow.